Our Facility
All 60,000 Square Feet Of It
---
Our facility is located in Sherwood Park, Alberta, Canada. While we have been producing bottled water since 1996 - in 2007 Arctic Chiller completed a massive expansion project. With quick access to Yellowhead Trail and over 60,000 square feet, our facility efficiently moves raw materials from receiving to production and finished goods on through to shipping lanes. Our bottling facility is constantly evolving to include top-of-the-line productions equipment.
The plant contains four major production lines. These lines being 4 litre line producing product for retail and commercial use, 20 litre bag in a box mostly for commercial applications. Last but not least, the high speed bottling line. This line is constantly being upgraded to improve service to the customers. This computerized production line is capable of producing 450 bottles per minute that once produced automatically move to the SMI staging area where the products are labeled, packaged, coded and then prepared for both local, and international shipping.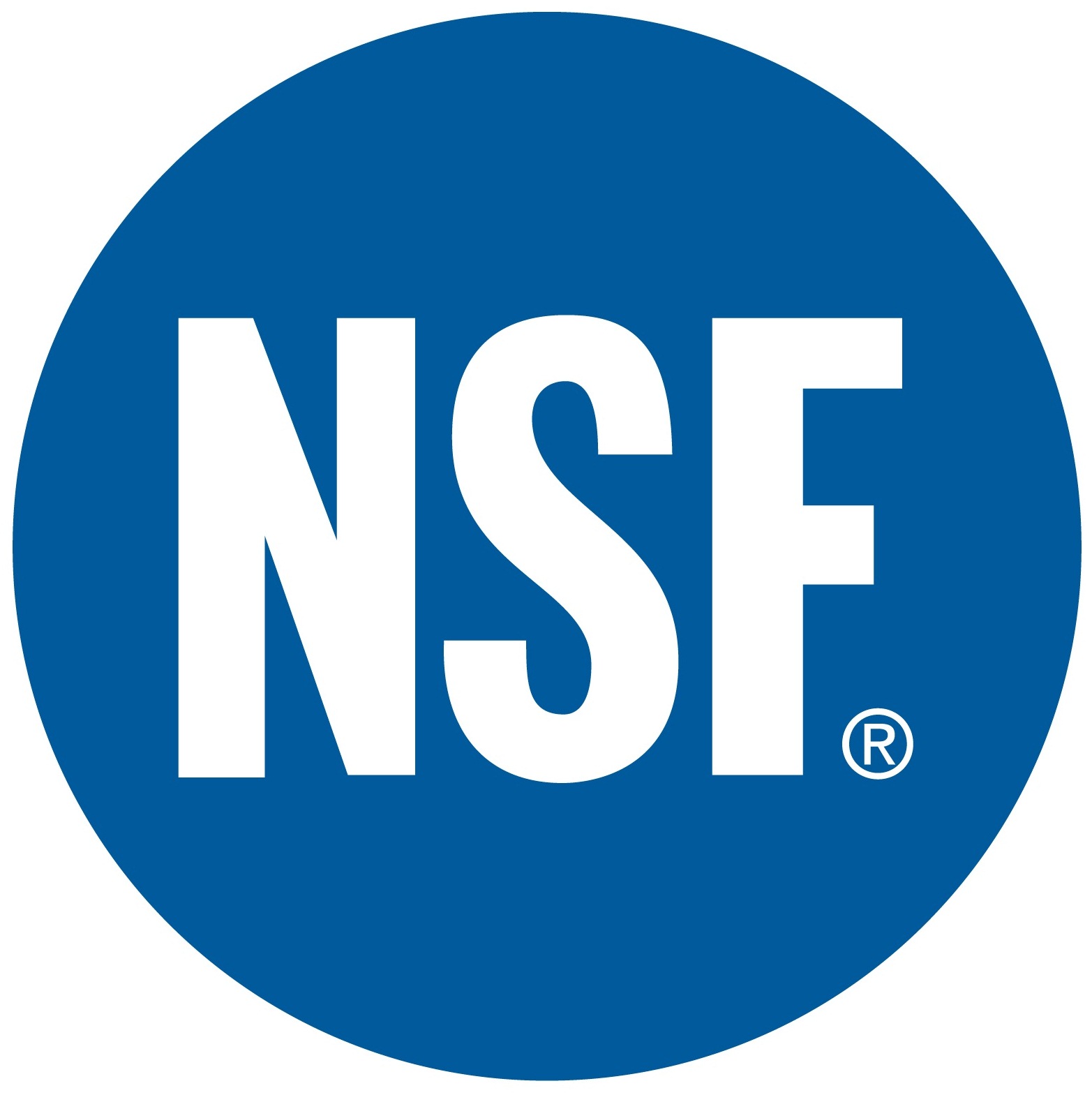 NSF - The Public Health and Safety Organization

Arctic Chiller is devoted to producing quality products. We demonstrate our commitment to this by adhering to the strict requirements of holding our NSF inspected title across our facility and its products. To do this we are subject annual unannounced plant inspections of a bottler's operation, covering everything from the source of the water through disinfection and treatment all the way through the container closure process and product storage.
Known as The Most Trusted Name in Food SafetyTM, consumers look to NSF International for the development of public health standards and certification programs that help protect the world's food, water, consumer products and environment. Their mission is to protect and improve global human health. As an independent, accredited organization, they develop standards, and test and certify products and systems. They provide auditing, education and risk management solutions for public health and the environment.
For more information visit: www.nsf.org


Canadian Bottled Water Association

Arctic Chiller is now officially a new candidate bottler member of the Canadian Bottled Water Association. The CBWA was founded in 1992 to represent the Canadian bottled water industry and to ensure a high standard of quality for bottled water. Members must adhere to the CBWA's stringent Bottled Water Model Code, Bottled Water Food Safety Practices, CPO Program and Audit requirements, as a condition of membership.
For more information visit: www.cbwa.ca

Kosher Certified Water


With the growing demand from our catering clients on the need for private label water to offer Kosher status, Arctic Chiller has successfully been designated Kosher. The advantage is that a segment of your consumers, with specialized dietary concerns – requiring Kosher food/beverage products, would otherwise be overlooked.
Arctic Chiller has determined this to be a worthwhile investment, in getting Kosher certification for its products. We have now completed the on-site facility inspection and are proud to announce that we have been approved.

There is no added charge to our valued clients for this service.
For more information and to view our letter of certification visit: www.cor.ca
BPA Free - Always Have Been, Always Will Be
Did you know Arctic Chiller is 100% BPA free? Our bottles use #1 plastic (PET) which means absolutely no BPA. We remain committed to delivering high quality - great tasting water, which is without compromise and without fail: 100% impurity free. We value customer inquiries on our products and encourage any questions that may remain on this topic or which pertain to our quality assurance program.